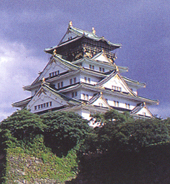 The Osaka Castle
The logo of IUCr2008 is the image of the Osaka Castle, which is the symbolic architecture in Osaka.

The pattern of the foundation stones of the Castle is taken from the crystal structure of "spinel", which was solved by Professor S. Nishikawa in 1915, applying the space group theory in the first place. This spinel structure had been used for the cover of the Journal of the Crystallographic Society of Japan for a long while.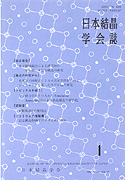 J. Crystallogr. Soc. Jpn
The logo was originally designed by Mr. T. Hosoya, a PhD student of Tokyo Institute of Technology.